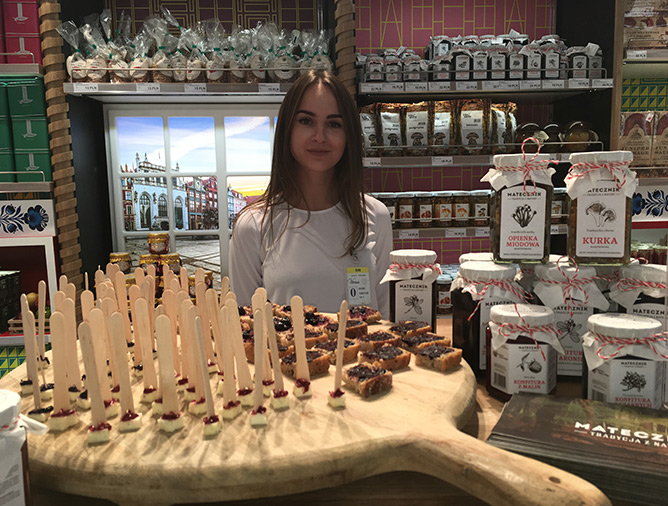 Matecznik or the backwoods safe refuge – is a region which is free from man's ingerence, where the ecosystem is natural and untouched by civilization. It is pure, primal and clean.
The concept of trying to keep the natural environment untouched is the ideal behind the Matecznik – Tradition from Nature product line.
The Constans Company, a small family owned business located in the area of the Białowieża Forest, has been purchasing wildly growing fruit, herbs and mushrooms directly from their gatherers – the area's inhabitants since 1990. With the passage of time we have expanded the company's operations distributing the purchased products not only on the national market but also to recipients from other parts of Europe and the world, always staying true to the idea of keeping them natural. Direct access to these cleanest of products provided us with the opportunity to create a unique line of products, free of pollution and chemicals.

We are involved in the creation of every one of our products from the moment that fruit and herbs are purchased. Thanks to the fact that we buy directly from the gatherers we are able to control the quality of the products right from the beginning. Each subsequent stages of production occur at our company and are done by hand through our specialized team of workers. This is especially important to us because it guarantees the highest quality at every phase of product creation.

Our products are made solely from wildly growing fruit, herbs and mushrooms and their preparation is based on traditional recipes and formulas from the area of the Białowieża Forest. This unwavering, natural order of gathering, preparation and constant control allows us to offer to you our unique line of Matecznik – Tradition from Nature products.
Today, thanks to our methodical work, our passion and great engagement, we can proudly share with you our line of products from the cleanest area of Poland.